About Us
Message from Chairman
Message from Chairman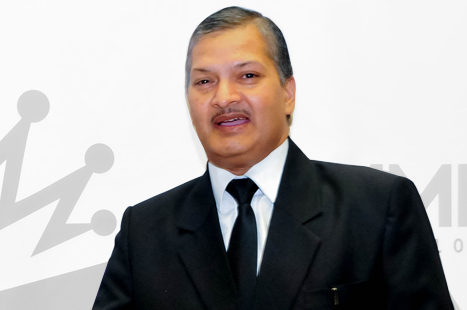 "In this era of excellence and competition, Imperial School of Business and Science (ISBS), a leading Institute in the tertiary quality education is doing its best to be a pillar of the national development by making significant strides in the field of education. At ISBS, we have a dedicated team of researchers who make sure that courses offered to our valued students are job oriented and are in high demand in the market.
At ISBS, we boast over 15 years of experience, and an undisputable understanding of the local and global needs of job market. ISBS has consistently provided an affordable and quality education to people of all walks of life, with exciting career opportunities to choose from, thus oiling the wheels of economic development in Botswana. I am confident that Botswana will be a Hall Mark of tertiary education in the Knowledge Hub of the world. With the trends in the globalisation and technological development, one is needed to be equipped with courses which are job market oriented so that the investment of time and money is worthy of appreciation. We at ISBS are doing everything possible to ensure that our valued students get skills and knowledge which is in high demand, thus our courses are designed in view of market demands.
As the Botswana economy diversifies and develops in all walks of life, ISBS will constantly research to design courses which will meet the needs of growing industry. ISBS is gradually but steadily fulfilling its goals towards the nation's vision; educating Batswana to facilitate competitiveness both in the local and global economies.
Furthermore, we are open to welcome the invaluable feedback from all our stakeholders for continued growth of the educational wings at Imperial School of Business and Science where we will be striving for excellence in all walks of education contributing immensely to the development of human resources of this beloved icon of peace in Africa. Our hopes are high and realistic, we will move forward, believing in our stakeholders as one of high importance. I therefore take immense pleasure in welcoming you to the ISBS family!
I finally conclude by wishing you all the very best from all our staff members and management. The Board of Directors are indeed very grateful and thankful to Ministry of Tertiary Education, Research, Science and Technology, DTEF, BQA and HRDC for all their aid, guidance, support and their confidence placed in our Institution. Our thanks also go to all our well-wishers, parents, sponsors and stakeholders.
Le KamosoBagaetsho.
Thank you."
Mr Santosh Kumar Sharma
Chairman
Latest News
Events
Currently No Upcomming Event Available